Let the countdown begin!!!!
In exactly a week from today, we will be packing up our studio and moving into our brand new home! The new location is at:
6400 Creedmoor Road
Suite. 101
Raleigh, NC 27617
On the corner of Lynn & Creedmoor Road (facing Lynn)
Our official opening date in the new space is Tuesday August 5th.
We can't wait for you too see what we've been working on this whole time..
And don't forget to join us for the Fully Garnish'd Soiree on August 28th between 5-7 for a peak at our new spot, beauty, music, and more!!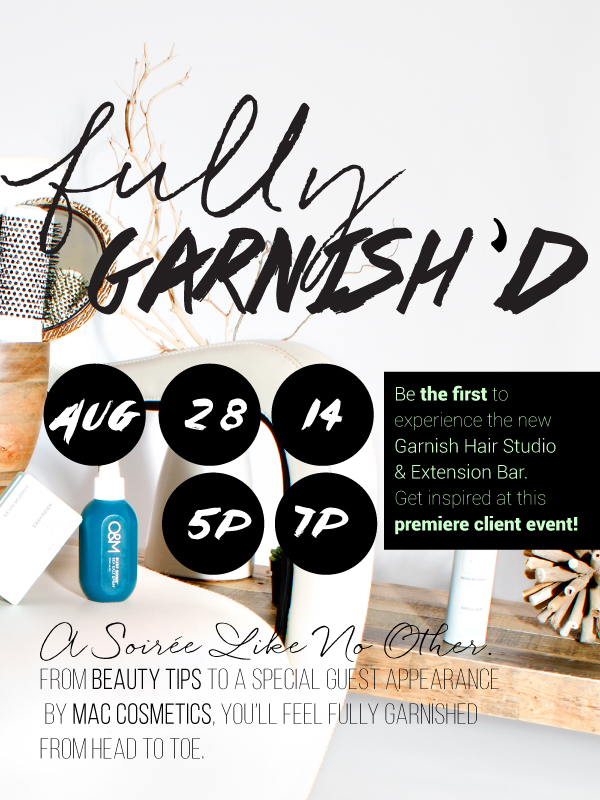 -Guest Appearances by
*MAC Cosmetics
*Stella & Dot
*& more