Changing seasons means changing hairstyles—we're adding some layers to our wardrobe, so why not to our hair as well? It's a perfect time to start fresh with a new look. Whether an angled bob or a "lob" you'll actually love, here are the top haircuts and colors for fall, along with styling tips from owner of Garnish Hair Salon Candice Motley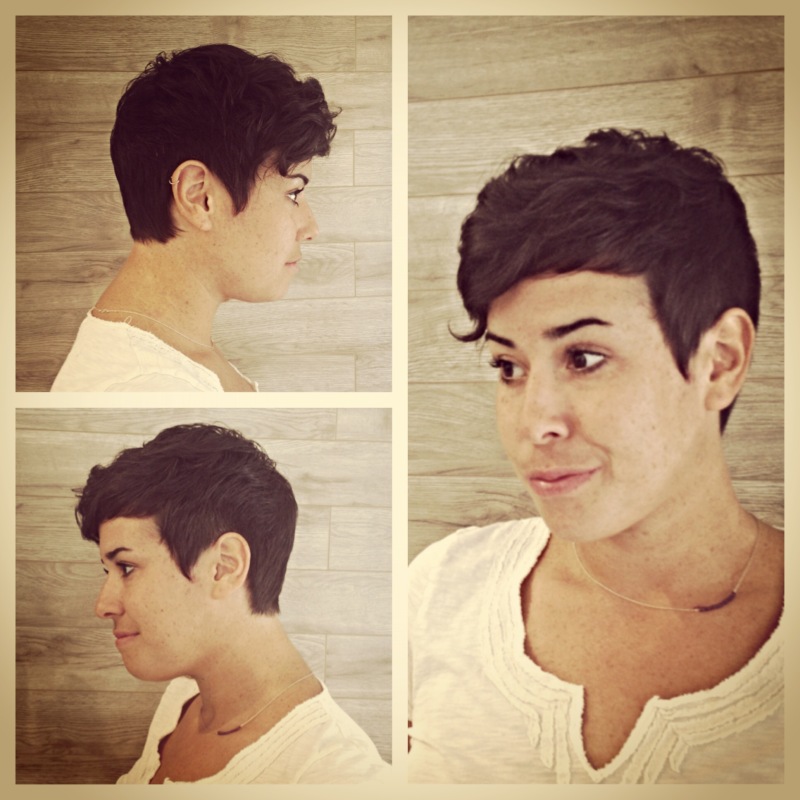 This short, sassy pixie was cut by our favorite purple haired stylist Christine. If going for a short crop in the fall and winter months, make sure to leave some length along the sides and top to give a soft effect around the face. The texture was manipulated by a cocktail of our Kevin Murphy Motion Lotion, and Easy Rider Products. Beautiful!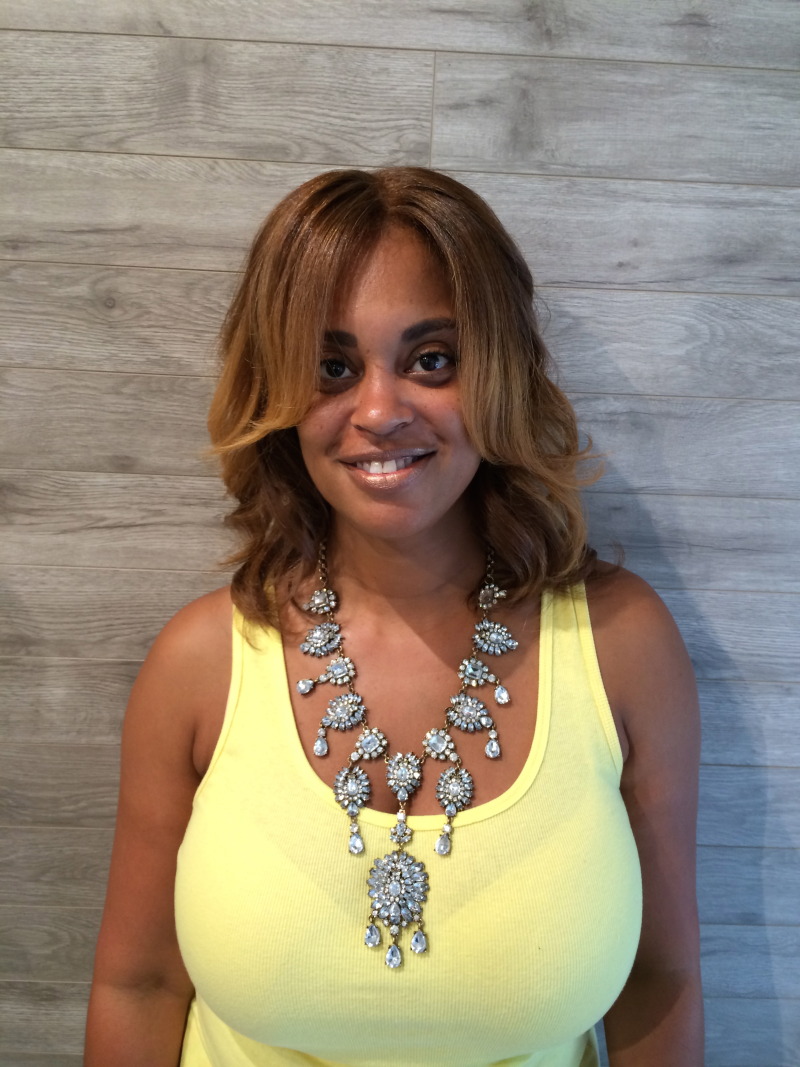 One of our favorite things to do in the fall is to warm up your hair color. As the seasons change our skin tones lighten and appear less rich. The newly infused warmth in your hair color is the perfect thing to bring some life back into your look. It helps most people to regain their glow even when the tempatures drop.
This look was cut and styled by Candice, and the models naturally curly coif was blown out with a combination of our Davines Relaxing Fluid and our newly launched Kevin Murphy Smooth Again.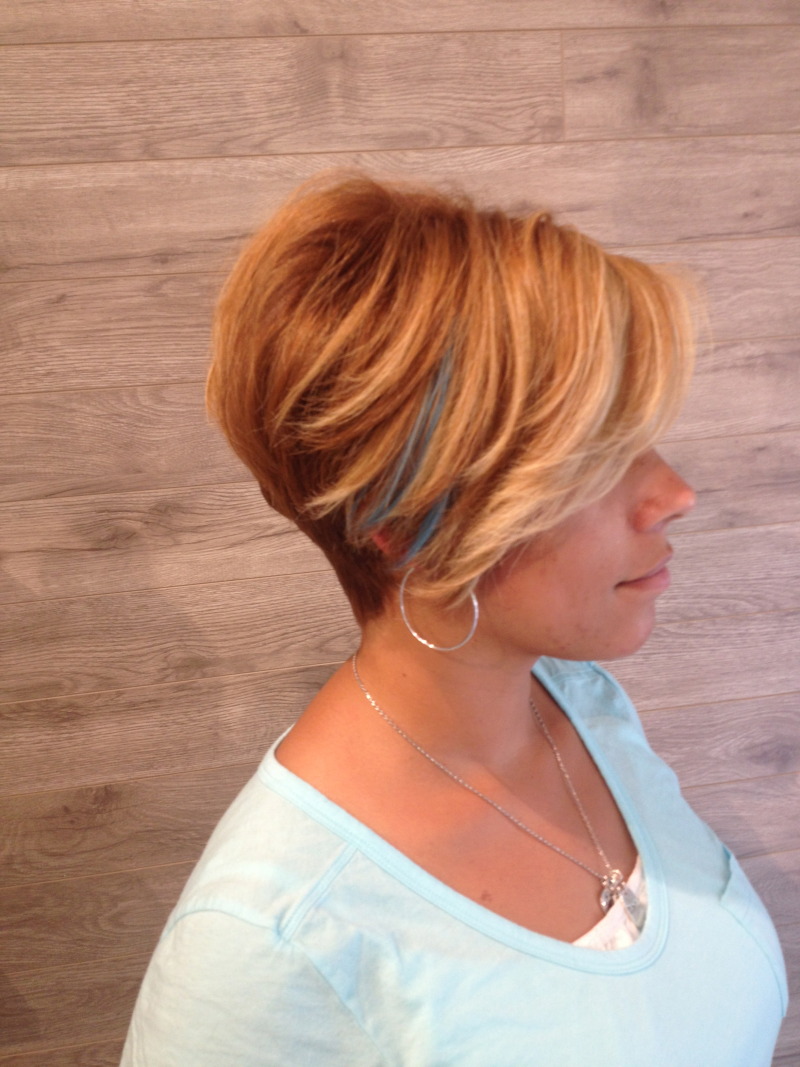 If your not yet ready for a full blown pixie, a sleek head hugging bob might be for you. Making sure to winterize it by taking the back of your haircut and contouring it to the head so that the collars of higher rising shirts and tops won't drive you crazy this season. Here, we also richened up her color and added a splash of turquoise for our NOvarion fundraiser for Ovarian Cancer. Come in and support the teal movement until the end of September!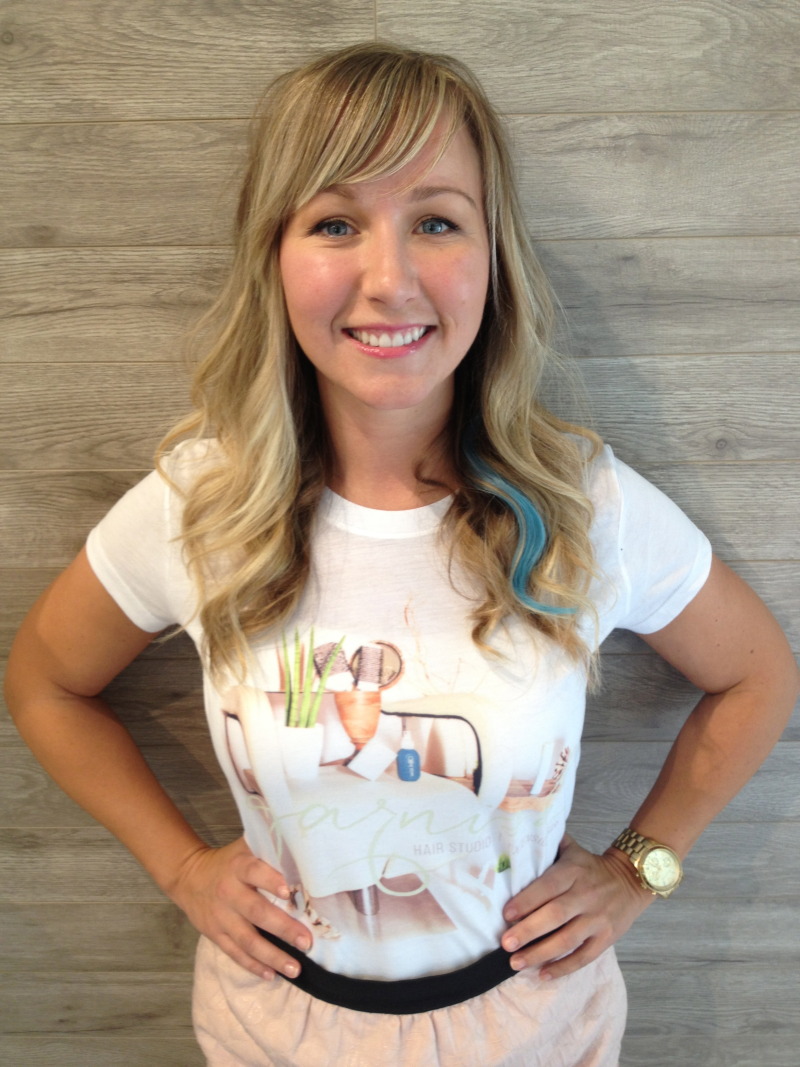 One of the most popular times to incorporate a fringe or a bang is in the fall. It's not as hot and humid, meaning they will actually lay and not fight you as much as in the summer months. For our model Candice styled it into loose tousled waves and finished her bangs off to the side for a modern,polished look. Also great for p-tails, so that there is still something left around your face when pulled up. Try this with your current cut if your up for a subtle but updated look.
(Also want to point out that she is sporting our signature Garnish Tee, and her NOvarian Teal. We love it!!)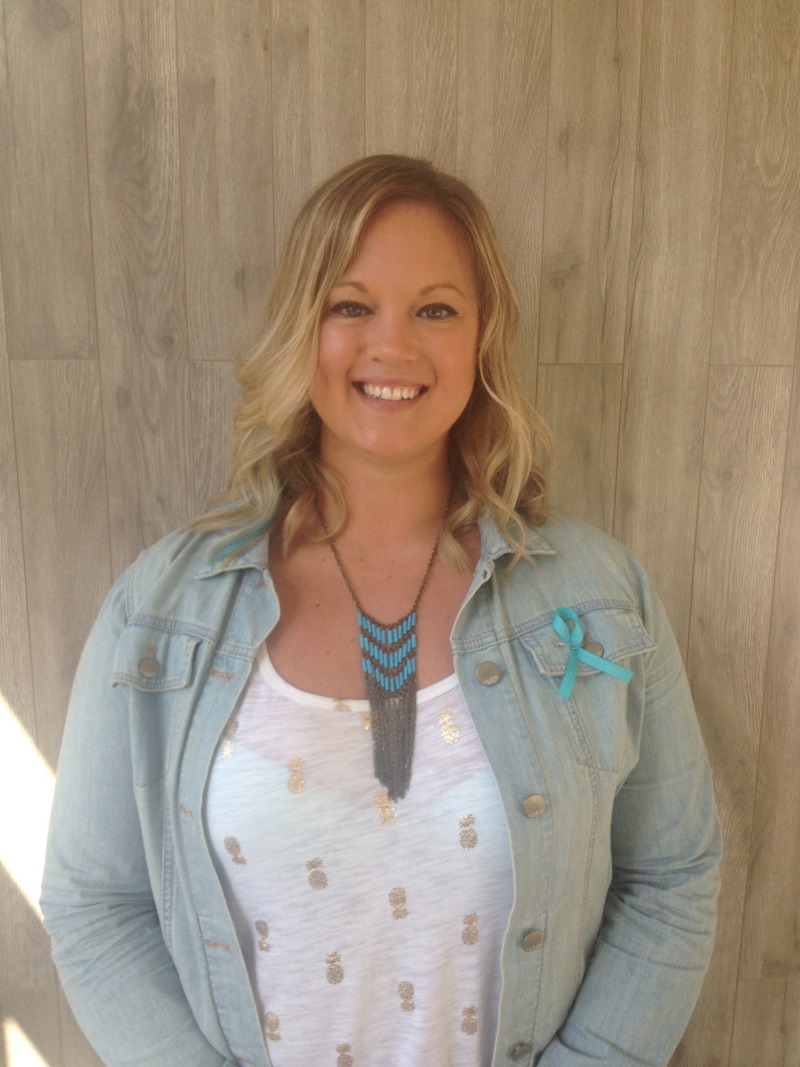 Ahhhh, one of our new found favorites. The "lob". That's long bob to you in layman's terms. This is one of our favorite looks that traveled over from the summer and landed right in the middle of fall. It's a great transitional cut for those of you wanting to shed a couple of crispy summer ends without cutting off all of your growth. This is by far one of the most popular looks amongst a lot of our guests coming in.
Our client was styled using O&M's Rootalicious, and Kevin Murphy's Anti Gravity Liquid and Spray. Also finished off with our Davines Medium hold hairspray. (if you've never smelled this stuff, you're missing out)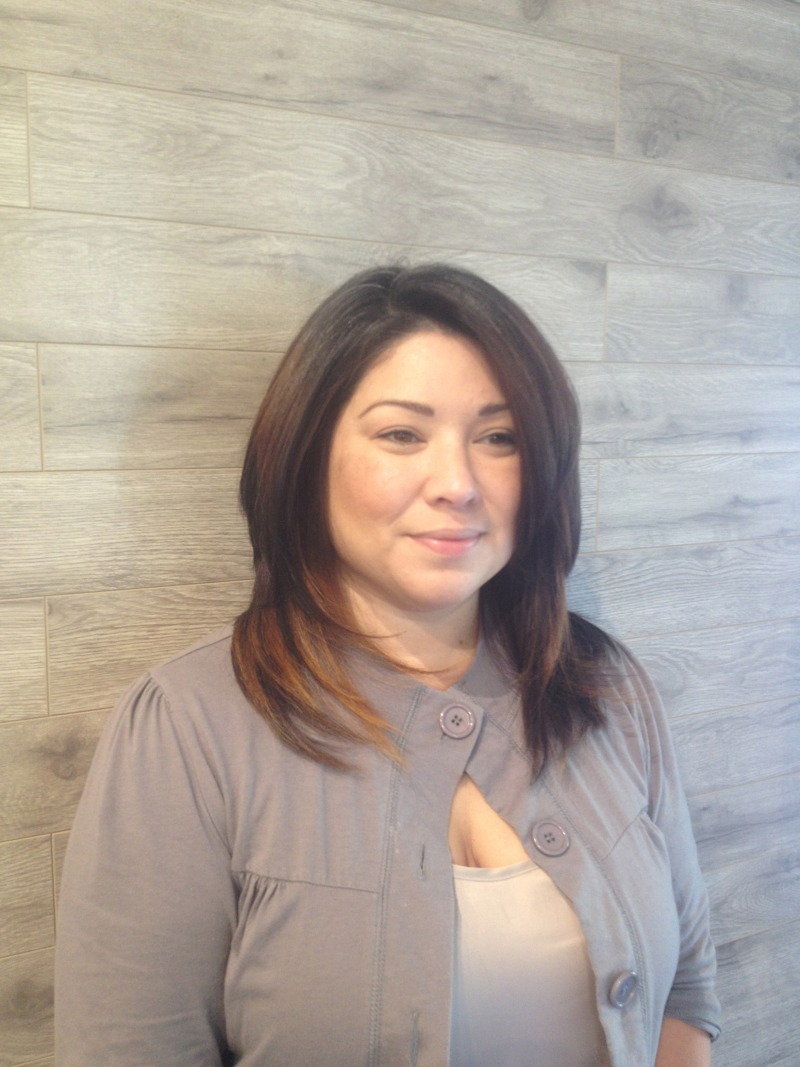 And last, but definitely not least, is a haircut that is beautifully layered, with ample volume. This was actually the finished result of a corrective cut preformed by our stylist Tish. You can never go wrong with lots of layers if done precisely, by someone who takes into consideration your face shape, texture, and color placement. Great for a fall update.
Come in and try one of these winning looks this season with one of our talented stylists. See you soon and Happy Fall Ya'll!