New Product Alert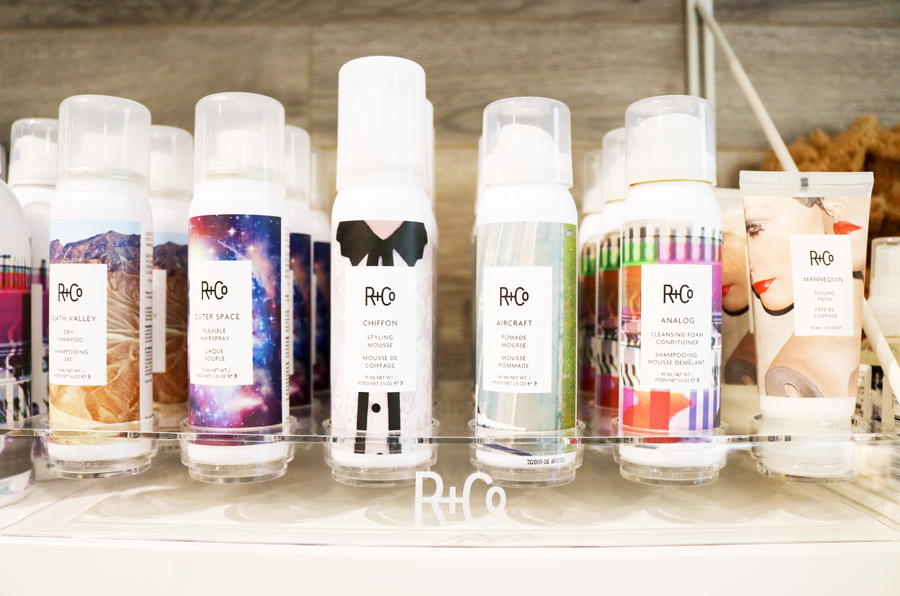 At Garnish we are constantly committed to bringing you the best of the best—we stay educated on new trends and skills, we utilize leading industry techniques and methods, and we are always looking for the highest quality brands to partner with. We would like to introduce you to our newest product line, R+Co, and we promise, it will be love at first sight. The R+Co line is made up of some of the coolest packaging around, products that are functional for your daily life, and actually, do what they say they're going to do, and at right around $30 or less per product, it's got amazing bang for your buck.
Check it Out:
Brand: R+Co was created by a collective of hairstylists who wanted to change the idea that your hair can't look "just left the salon" quality at home as well. With a combined century of hairdressing experience, they pooled their knowledge to collaborate on a line of products that could be used for the simplest style or the wildest editorial look. Their collection consists of a variety of stylists ranging from young new talents to legendary superstars. They believe in looking at the industry as a whole and catering to the needs of the stylists (which, by extension, means the stylists' clients) to create a line that works for a variety of hair needs.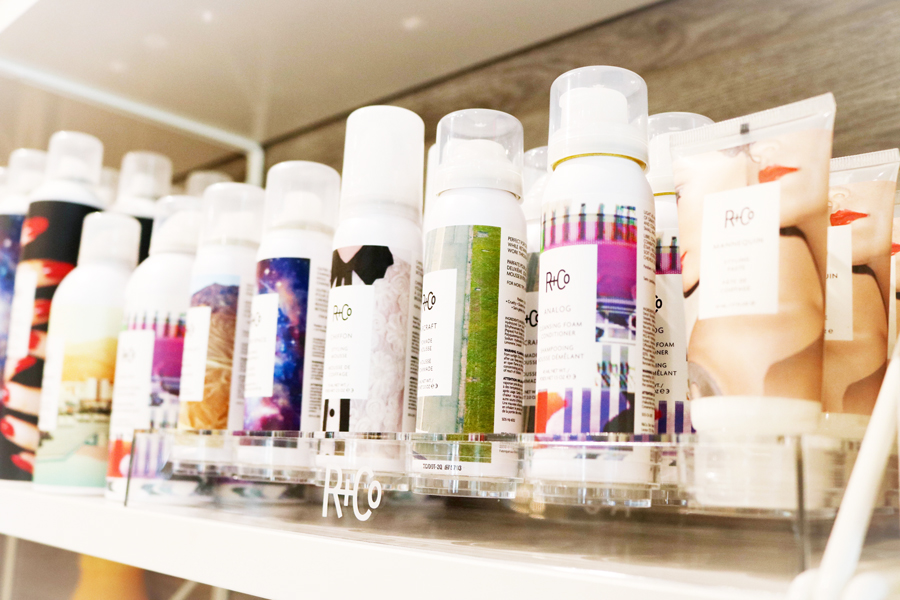 Each Product is about an Experience!
Products: The packaging and fragrances were designed to enhance that experience and evoke a feeling, place, style, or attitude. You can tell just by looking at the bottle or tube what the product is meant to do. Everything is formulated without parabens, sulfates, mineral oil, and petrolatum. They are all vegetarian, cruelty-free, gluten-free, and color-safe. Many are also UV protective.
Each product is designed so that it can stand on its own providing incredible benefits or be layered with other products to create a multi-faceted look. The line also focuses on hair and scalp health, utilizing natural extracts, vitamins, and complexes to achieve beautiful results that are constantly improving and maintaining the health of your hair.
We are ecstatic that R+Co has joined Garnish, and we're certain it will deliver the amazing styling ease and health benefits that all of our product lines are known for. Stay tuned for upcoming product reviews, tips and tricks, and more R+Co knowledge!
If you're not already following us on Instagram, we post product knowledge every few days for ALL of our brands.
Next time you visit, don't forget to ask your stylist all about R+Co!