Stay in the know about all things Garnish + COVID-19
APPOINTMENT PREP PRE-TO POST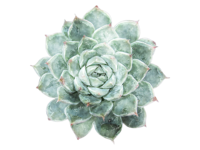 APPOINTMENT PREP
A walkthrough from Pre to Post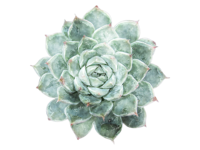 We are so excited to have you inside of our space, and want to ensure that your experience with us is as safe as possible with the current conditions. The safety of our guests and team are of the upmost importance to us.
We ask that you take a few minutes to familiarize yourself with our studio's COVID-19 response and please submit your wellness form at least 24 hours prior if you're appointment is already scheduled.
If you are a potential new guest wanting more information about our extension process please click here .
And as always, that you for your support and choosing Garnish!
PLEASE READ THE FOLLOWING INFORMATION.
IT IS ALL VERY IMPORTANT FOR YOUR UPCOMING APPOINTMENT.
1. Our staff's health will be closely monitored and their temperatures will be checked every day. Our entire team will also be wearing masks, but please know we're smiling underneath it all!
2. Guests will also be required to wear a mask in the studio at all times. If you do not have one, Garnish will gladly provide one for you🌿
3. When you arrive for your appointment, please remain in our "mobile waiting area" (your car.) Text us at (919) 793 4008 when you arrive. Our front desk team will let you know when to come in. This is to adhere to our occupancy requirements along with to ensure the prior client has left and the santizing process has been completed before you enter our space.
4. Our front desk team will greet you at the door and take your temperature with a contactless thermometer. If you have an elevated temperature we will ask you to reschedule 14 days out.
5. We will then have you visit our santitation station. We ask that you leave your purse or bag in your car and only bring necessities into the salon.
6. Absolutely no additional people will be allowed in the salon including children, spouses, and friends.
7. We ask that you do not touch any retail or the beverage station. Our stylists or front desk team will be happy to provide you with a beverage or set aside the products that you need.
8. Our stylists will be using hand sanitizer throughout your visit, every tool will be sanitized, and we have added a UV sanitation light for additional disinfecting. We have also acquired a hospital-grade disinfectant called Rejuvenate, which is a non-irritant, EPA registered disinfectant that is proven to kill Covid-19.
9. The studio will be having plexiglass installed at the front desk and in between the shampoo bowls for added safety.
10. At checkout we ask that you either pay with a card on file or choose a touchless checkout option such as apple pay. We also ask that you pre-schedule your next appointment at that time.
11. Finally, due to increased PPE requirements for team and all guests along with the extra sanitation times, the studio will have a $25 Covid House fee applied to every appointment . This service fee covers the additional protective measures we have taken, hospital grade disinfectant and sanitizing required, along with the additional time we will need to set aside between appointments to ensure everything is properly cleaned.
We take pride in going above and beyond to provide a luxurious, laid back, but extremely safe and sanitized environment for you to receive your service. Thank you in advance for understanding the need to adjust as we navigate through this time
We are taking every opportunity to be as safe as we possibly can and safety will remain our top priority during this time. We ask that everyone gives us grace as we reschedule several weeks worth of appointments, and adjust to working under our new guidelines.
We are sooooo ready to get back to work doing what we love and serving our guests in true Garnish Style.
Covid 19 has forced us to pivot and adjust our business to uphold the integrity of our industry during this time, but please know that The Garnish Experience that you have come to expect will remain the same
If you have any questions, please feel free to email us at info@garnish-studio.com.
Thank you ladies so much for your support!
Candice and the Garnish Team