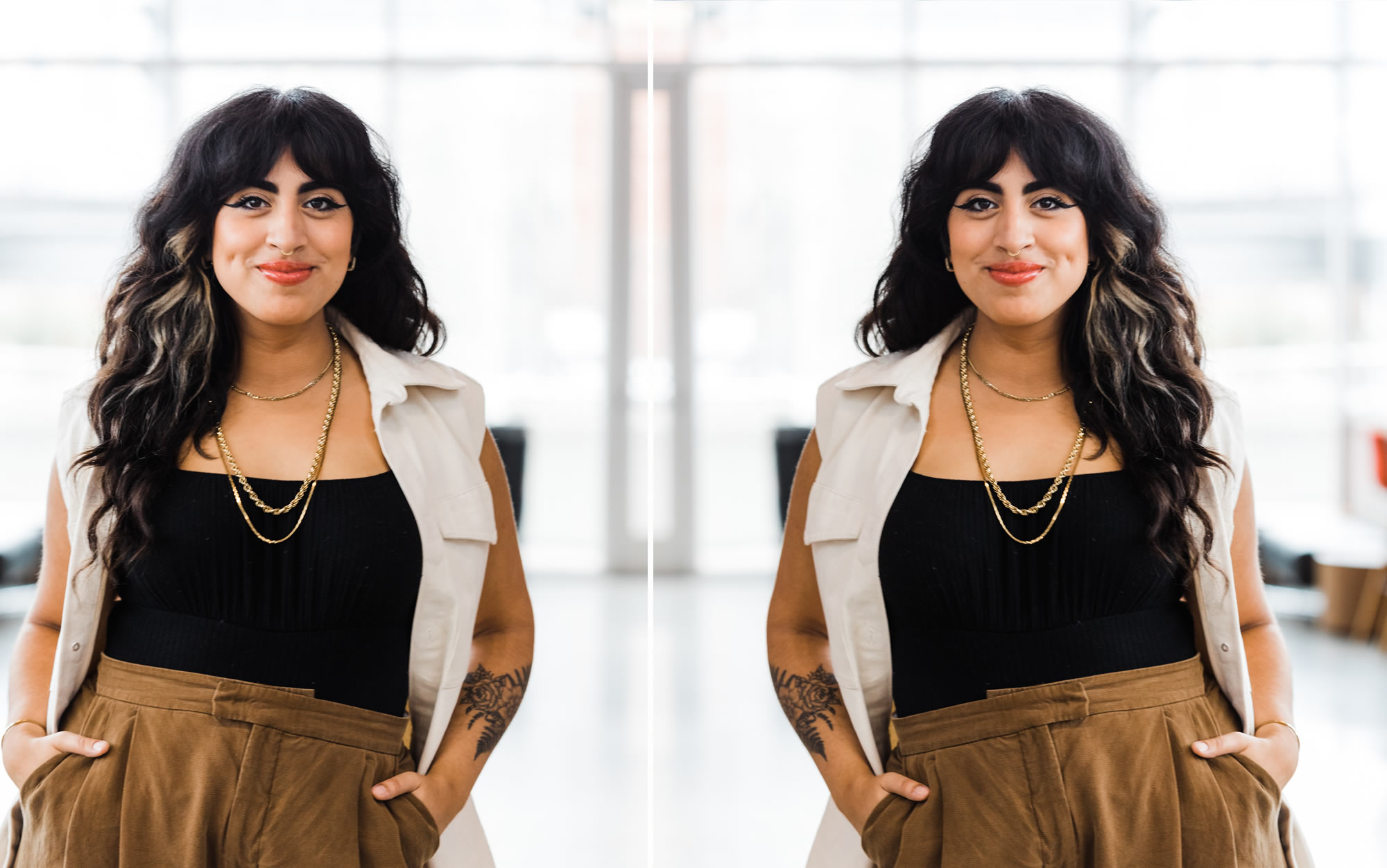 Studio Concierge/ recent Cosmotology school grad | Aside from the fact that Yael ALWAYS knows exactly what music fits the mood and vibe, Yael is our resident pop culture guru, and knower of all things new and old. She's our go to for show, restaurant, and movie, recommendations. You'll be greeted by her beautiful smile at the front desk, or you might catch a glimpse of her dimples as she makes a sure our guest have everything they need and are perfectly comfortable while receiving services inside the studio.
She's got the inside scoop on all things thrifted, so if you're looking for something vintage, ask Yael.
We are super proud of her most recent accomplishment (graduation from cosmetology school) and are cheering her on as she prepares to crush her state board examination!