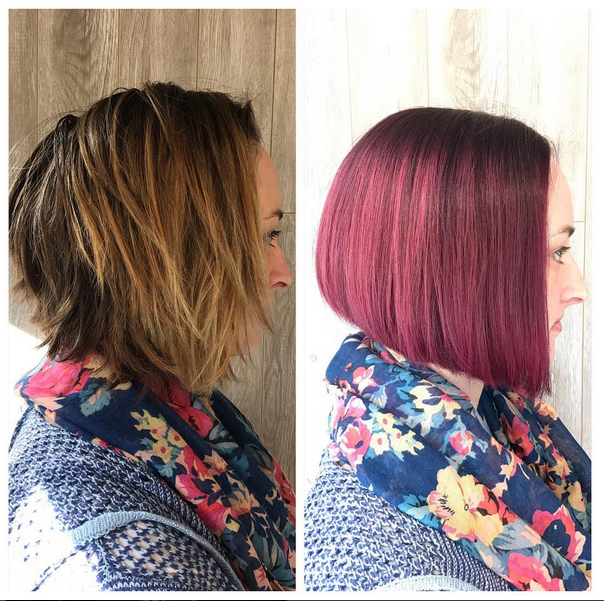 Meet
Delaina B.
Stylist
>Andrayah
Transformation Deets:
Delaina came in with grown out balayage and in need of a new style for her haircut. Andrayah switched up her part (oh hey center part), reshaped her bob, and freshened up her balayage. The process was completed with a raspberry Elumen glaze.
[button target="_self" hover_type="default" text_align="center" text="Check Out Our Transformation Hair Gallery" link="https://garnish-studio.com/hair-cut-transformations/"]
Ready for your own transformation? Contact us today and schedule a Transformation Consultation. Don't forget to fill out your #hairgoals sheet!