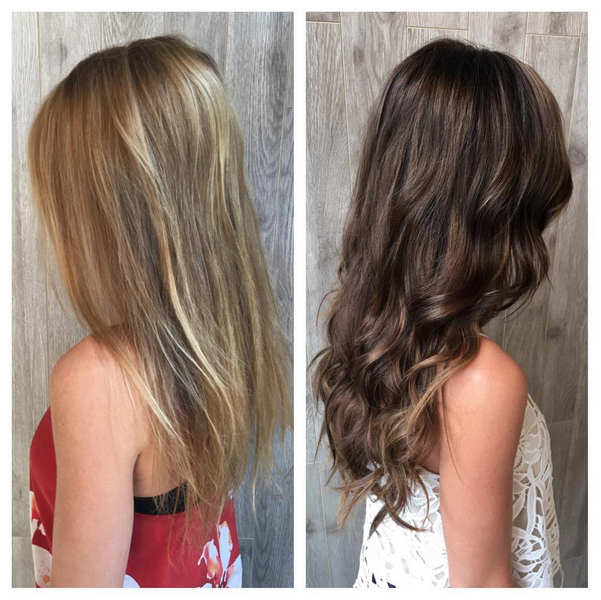 Meet
Hillary R.
Stylist
Transformation Deets:
This transformation started with a complete color overhaul, moving from summer bronde (brown/blonde) to a deep chocolate brown with caramel balayage throughout.  Step two was a full set of nano bond extensions for added fullness. Hello, mermaid waves.
[vc_row css_animation="" row_type="row" use_row_as_full_screen_section="no" type="full_width" angled_section="no" text_align="center" background_image_as_pattern="without_pattern"][vc_column][button target="_self" hover_type="default" text_align="center" text="Check Out Our Transformation Hair Gallery" link="https://garnish-studio.com/hair-cut-transformations/"][/vc_column][/vc_row]
Ready for your own transformation? Contact us today and schedule a Transformation Consultation. Don't forget to fill out your #hairgoals sheet!