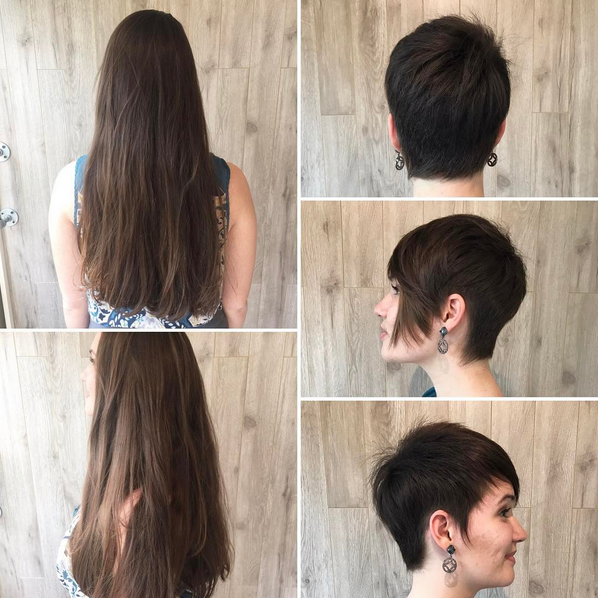 Meet
Kayla H.
Stylist
Transformation Deets:
Kayla came in wanting to donate her long hair, and ready to join pixieland. She had never had short hair before, but trusted in Tish and the result was this amazing, stylish pixie!
[vc_row css_animation="" row_type="row" use_row_as_full_screen_section="no" type="full_width" angled_section="no" text_align="center" background_image_as_pattern="without_pattern"][vc_column][button target="_self" hover_type="default" text_align="center" text="Check Out Our Transformation Hair Gallery" link="https://garnish-studio.com/hair-cut-transformations/"][/vc_column][/vc_row]
Ready for your own transformation? Contact us today and schedule a Transformation Consultation. Don't forget to fill out your #hairgoals sheet!