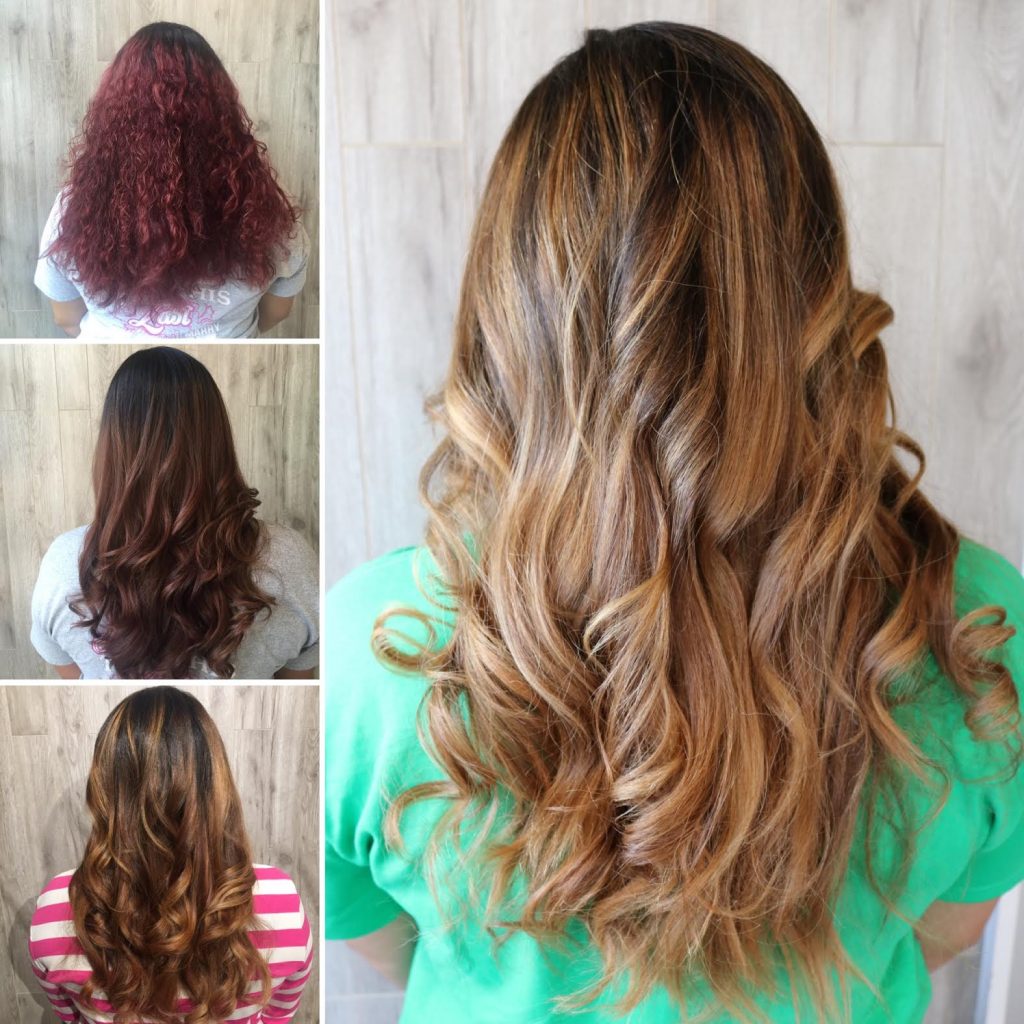 Meet
Diamond O.
Stylist
Transformation Deets:
If you've been following along on our Transformation Tuesdays, you may recognize Diamond from a few months ago. Today we are sharing her entire journey thus far on her path towards blonde. Diamond began with red violet vivids in her hair. On the first step Tish was able to achieve a beautiful chocolate brown. On session number two they reached a golden caramel color. On the most recent visit Diamond left with a hand painted color melt achieving butterscotch balayage highlights throughout her hair. Stay tuned for the next step! #blondeisajourney
[vc_row css_animation="" row_type="row" use_row_as_full_screen_section="no" type="full_width" angled_section="no" text_align="center" background_image_as_pattern="without_pattern"][vc_column][button target="_self" hover_type="default" text_align="center" text="Check Out Our Transformation Hair Gallery" link="https://garnish-studio.com/hair-cut-transformations/"][/vc_column][/vc_row]
Ready for your own transformation? Contact us today and schedule a Transformation Consultation. Don't forget to fill out your #hairgoals sheet!