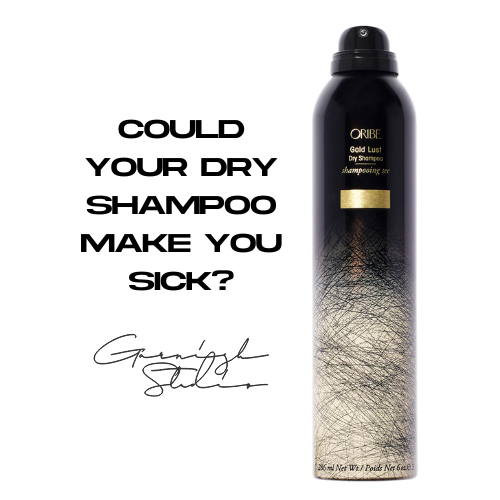 If you have been following the news lately, then you know that drug store giant Unilever recently issued a voluntary recall of several of their Dry Shampoo brands due to high levels of the chemical benzine. This recall included several popular drugstore brands such as Tresseme, Bed Head, and Dove, just to name a few.
For years, our team has warned against the possible harmful effects of drug store hair brands which typically contain high amounts of alcohol which is known to dry hair, as well as other ingredients which can shorten the lifespan of professional color and effectiveness of other in salon treatments. Not to mention, these cheaper brands are often filled with water which actually dilutes the effectiveness of any quality ingredients that the product may contain.
When it comes to your hair, we hope that all of our guests protect their investment with quality products that are formulated specifically to go with the professional services that we provide. To help encourage our drug store shoppers to make the switch, we are offering a special incentive for anyone holding on to a drugstore dry shampoo to make the switch.
Just bring your drugstore dry shampoo in to Garnish, and invest in our Oribe Dry Shampoo and we will give you an amazing complimentary gift bag full of our favorite Oribe travel size and deluxe sample products. These will go fast, so don't procrastinate on this special offer