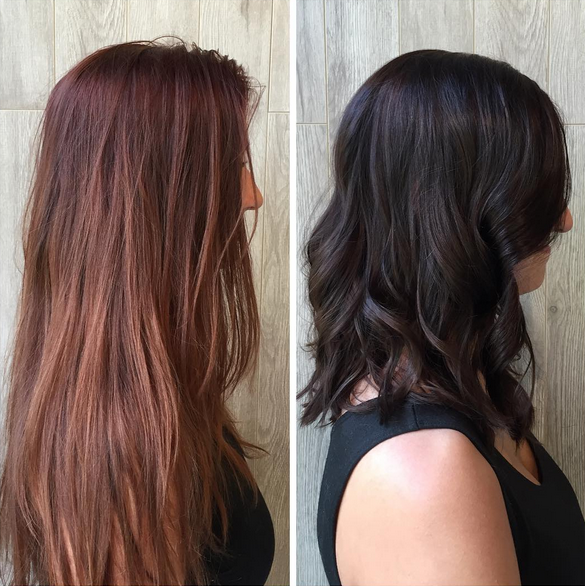 Meet
Anna B.
Stylist
Transformation Deets:
Anna was ready to return to her natural dark brown, but in order to do so Niko had to do a complete color correction on her hair. They did what is called a "fill," often used when going from lighter to darker, then an all over color and glaze. Anna also let go of several inches of hair—hello natural looking, healthy hair!
[vc_row css_animation="" row_type="row" use_row_as_full_screen_section="no" type="full_width" angled_section="no" text_align="center" background_image_as_pattern="without_pattern"][vc_column][button target="_self" hover_type="default" text_align="center" text="Check Out Our Transformation Hair Gallery" link="https://garnish-studio.com/hair-cut-transformations/"][/vc_column][/vc_row]
Ready for your own transformation? Contact us today and schedule a Transformation Consultation. Don't forget to fill out your #hairgoals sheet!