let's talk about hair, baby!
18th Dec 2020
angel tree x garnish giving Each year the Garnis Team participates in a Garnish Giving project around the holidays. Giving back is at the heart of not only our work culture, but personally for each of the staff inside the salon as well. This year we chose the Salvation Army Angel Tree as our impactful community give back. It was during the planning of our holiday giving that we learned that we had a real life angel working right alongside us. When we learned this story, we knew that we needed to share it. We learned that we can all…
Open Post
22nd May 2020
The day we have all been waiting for has finally arrived! Next Tuesday, May 26th, we will be reopening. We have been working hard behind the scenes to prepare the salon to ensure we are able to meet all of the new safety protocols, standards and set things up to run as smoothly as possible. We know SO many of you are anxiously awaiting your appointment and we can't wait to see you ALL as soon as we possibly can. Due to occupancy and distancing requirements, we won't be able to get everyone in in the first week, but we…
Open Post
12th May 2019
In honor of Mother's Day we wanted to take a moment to highlight all of the reasons why moms have such a special place in our hearts here at Garnish. Both our mom team members and the women we work with bring so much value to our space. First of all, moms have so many amazing qualities and especially for our team members we love that they bring these qualities to their work here at Garnish. Moms are caring in so many ways, which is a vital aspect of being an amazing extension artist. Moms also exhibit resilience and strength,…
Open Post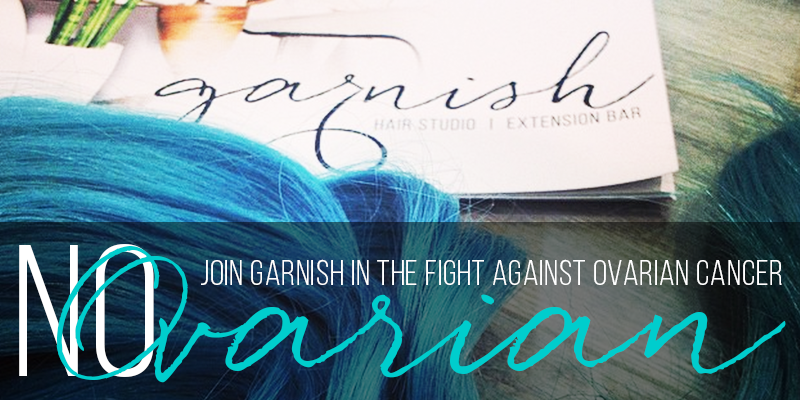 22nd Aug 2017
Fourth Annual NOvarian Cancer Awareness Event We all know the world turns pink in October for Breast Cancer Awareness, but did you know that September is Ovarian Cancer Awareness Month? Ovarian Cancer is the #5 cause of cancer related deaths in women, and 1 in 75 women will develop Ovarian Cancer in her lifetime.  Here at Garnish we strongly believe that our community is the foundation upon which we grow. To us, that means supporting causes that directly affect the lives of the women we serve.  That is why for the past three years we have hosted events in September…
Open Post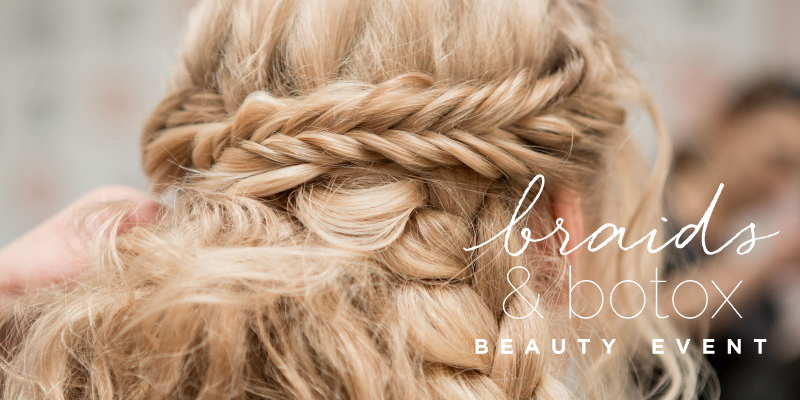 16th Mar 2017
Botox + Fillers + Braids, Oh My! On Thursday, April 27th Dr. Waseem Garbia of Regenesis MD, an aesthetics and anti-aging practice, will be joining forces with the Garnish Team to host an event in studio. The event, Braids & Botox, will feature Dr. Garbia's botox and filler services alongside the Garnish team's fabulous braiding talent. Braids + Botox will be open to all to attend, however, the braid & botox space will be limited to 20 guests due to the time of each service. If you would like to register for the event to receive a service, or…
Open Post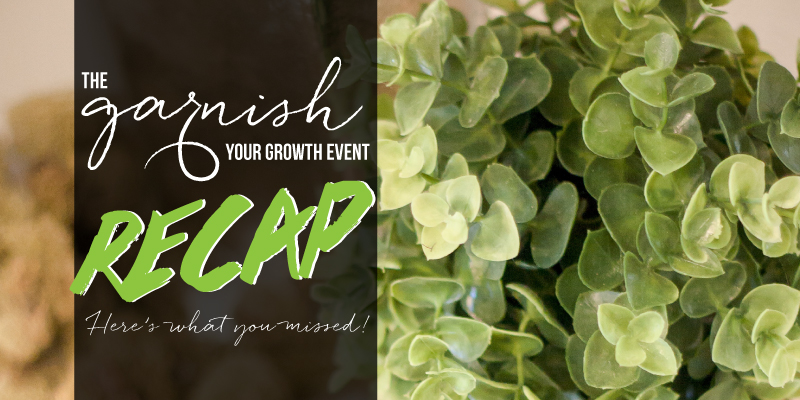 02nd Nov 2016
Garnish Your Growth 2016 Here at Garnish, we love when a plan goes off without a hitch! The Garnish Your Growth 2016 event was the highlight of this past week! If you were looking to build your brand, grow your business or network with other professionals, you were in the right place! Our guests who RSVP'd for the headshots received  the Garnish Experience from the time they stepped inside the door! The Garnish team provided light hairstyling, and makeup artists, Lacey Caroline and Michelle Clark were on hand to perfect your look. We wrapped up the experience with a modern and fresh take…
Open Post
27th Sep 2016
Let Garnish help you to put your best foot forward! Everyone needs a professional headshot that STANDS OUT from all of the rest. Business cards, LinkedIn, Resumes, and Bios are just some of the places where having an award winning visual will set you apart! We have made it easy. You are cordially invited to our "Garnish Your Growth Event" right here at Garnish Hair Studio + Extension Bar on October 27th from 5:00-7:00 p.m. Get a professional headshot, meet with our resume expert, and network with other professionals while you nibble on tasty hors d'oeuvres. We look forward to…
Open Post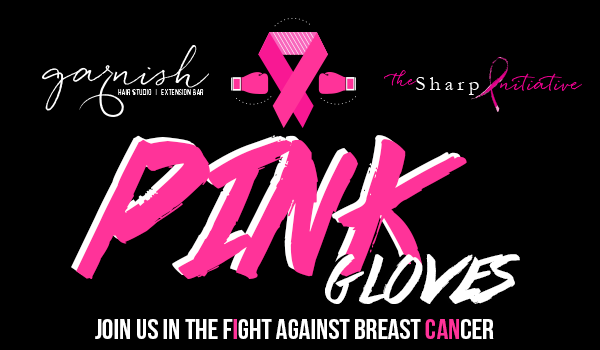 27th Sep 2016
October is Breast Cancer Awareness month, and the Garnish team is collaborating with Sharp and Timeless for our Annual "Pink Gloves Event!" Help us in the fight against breast cancer and show your support with a pink hair extension. Book an appointment during the month to get your free pink hair extension with your $25 donation.*Appointments are required so please call us to make yours today: 919-793-4008.
Open Post